Gemstone Quick Chart
Metals listed are those recommended for setting the gems in, not necessarily the metal ruled by the planet.
Planet
Day of the Week
Color
Stone
Secondary Stones
Carat Wt.
Metal
Ring Fingers
Mantra
Sun
Surya
Sunday

Red
Ruby

Red Garnet, Red Spinel, Red Zircon
>2 carats
Gold
Ring finger
Om Hram Hrim Hraum Sah Suryaya Namah
Moon
Chandra
Monday

Orange
Pearl
Moonstone
2 - 3.5 carats
Silver
Ring finger
Aum Som Somaye Namah Aum
Mars
Mangala
Tuesday

Yellow
Red Coral

Carnelian
3 - 8 carats
Copper & Gold Mix
Index or ring finger
Aum Bhaum Bhaumaye Namah Aum
Mercury
Budha
Wednesday

Green
Emerald

Green Tourmaline, Peridot, Green Garnet
1.5 - 3 carats
Gold
Little or ring finger
Aum Bum Budhaye Namah Aum
Jupiter
Guru
Thursday

Blue
Yellow Sapphire

Yellow Topaz, Citrine
2 - 3 carats
Gold
Index finger
Aum Brim Brahaspataye Namah Aum
Venus
Shukra
Friday

Indigo
Diamond

White Sapphire, White Beryl, White Topaz, Clear Quartz
.5 - 1 carat
Silver, White Gold, or Platinum
Ring finger
Aum Shum Shukraye Namah Aum
Saturn
Shani
Saturday

Violet
Blue Sapphire

Lapis Lazuli, Blue Spinel, Amethyst
2 - 5 carat
5 metal mix (gold, silver, lead, iron, copper)
Middle finger
Aum Sham Shanaishcharaye Namah Aum
Rahu
(Ascending Lunar Node)
Ultraviolet
Hessonite Garnet

Spessartite Garnet
3 - 5 carat
5 metal mix or iron or steel
Middle finger
Aum Ram Rahuve Namah Aum
Ketu
(Descending Lunar Node)
Infrared
Cat's Eye Chrysoberyl

Other stones w/a clean, well-formed cat's eye effect: zircon, moonstone, star diopside, tiger's eye, quartz
3 - 5 carat
5 metal mix or iron
Middle finger
Aum Kaim Ketave Namah Aum
Powered by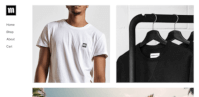 Create your own unique website with customizable templates.